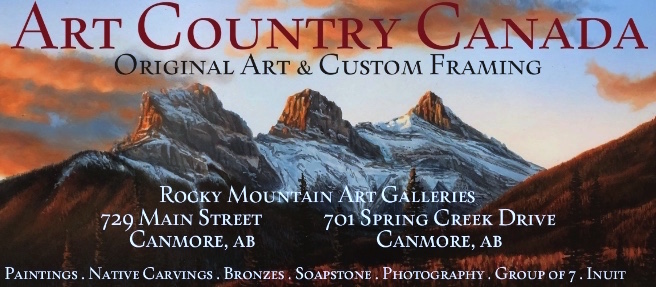 Toll Free: 1-877-265-4555 Banff 678-4456 Calgary 403-949-4141 [email protected]
Artist Directory--- -ALocation - ---Testimonials -----Rocky Mountain Art Festival --AAbout ACC
HOWARD TERPNING




We represent the entire collection of Howard Terpning.

Prices are in USD.
" COUP STICKS AND WAR PAINT "
Howard Terpning


150 Signed & Numbered Limited Edition Giclee Canvas
28" x 26"
$995




These two Northern Plains warriors have applied their war paint and are ready for whatever
trouble comes their way. To "count coup" on an enemy was a great war honor. It meant
touching the enemy with any object in the warrior's hand —a bow, a rifle or a special stick
— usually adorned with at least one feather.

It was called a coup stick and was carried for the express purpose of touching an enemy if
he could get close enough. An accumulation of these war honors built a warrior's reputation
among his people, gave him great stature and gained the admiration of the people in his
camp. His prowess as a strong warrior also made him more desirable to the young
maidens who might be looking for a suitable mate.
Art Country Canada
Rocky Mountain Art Gallery
729 Main Street
Canmore , Alberta
T1W 2B2

Call us toll free at 1-877-265-4555, click artistsdirectory for all artists.
Website www.artcountrycanada.com
Banff National Park - Art Gallery

Send mail to ART COUNTRY CANADA with questions or comments about this web site.
© Art Country Canada 2022. All Rights Reserved
Calgary 403-949-4141
Banff 403-678-4456
Join Our Emailing List...
Receive info on new Howard Terpning releases.
E-mail addresses are never shared.
Opt out anytime