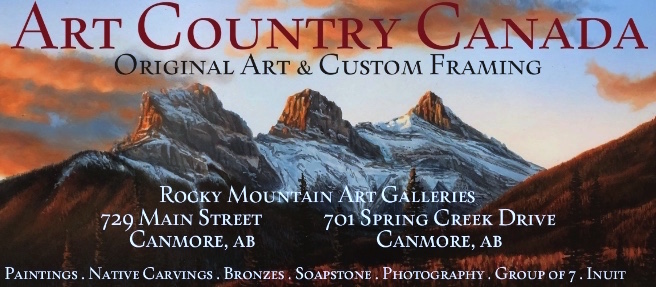 Toll Free: 1-877-265-4555 Banff 678-4456 Calgary 403-949-4141 [email protected]
Artist Directory--- -ALocation - ---Testimonials -----Rocky Mountain Art Festival --AAbout ACC
HOWARD TERPNING




We represent the entire collection of Howard Terpning.

Prices are in USD.
" TO CAPTURE ENEMY HORSES "
Howard Terpning - 1997


950 Signed & Numbered Limited Edition Print
20.5" x 28"
Email-price




To Capture Enemy Horses - Howard Terpning

This limited edition fine art print is a true classic by the award-winning, renowned Storyteller of the Native American. The artist has captured the very essence of Big Sky Country and brings us into the company of Blackfoot warriors preparing to raid a Crow village. This is a rare Terpning look at a Native American landscape, replete with sculpted vistas and the last light of day.

To Capture Enemy Horses - Howard Terpning

Click here or image to return to the Howard Terpning Homepage
Art Country Canada
Rocky Mountain Art Gallery
729 Main Street
Canmore , Alberta
T1W 2B2

Call us toll free at 1-877-265-4555, click artistsdirectory for all artists.
Website www.artcountrycanada.com
Banff National Park - Art Gallery

Send mail to ART COUNTRY CANADA with questions or comments about this web site.
© Art Country Canada 2022. All Rights Reserved
Calgary 403-949-4141
Banff 403-678-4456
Join Our Emailing List...
Receive info on new Howard Terpning releases.
E-mail addresses are never shared.
Opt out anytime