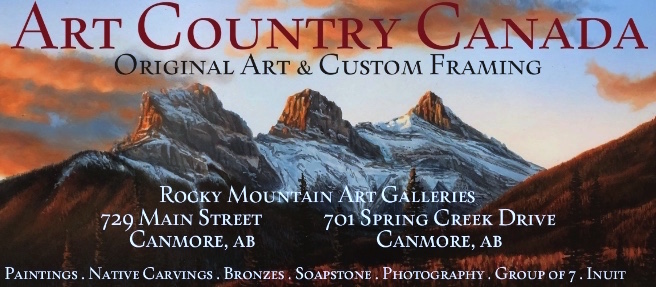 Toll Free: 1-877-265-4555 Banff 403-678-4456 Calgary 403-949-4141 [email protected]
Artist Directory - -- Location --- Testimonials --- Rocky Mountain Art Festival -- About ACC
STEPHEN LYMAN




We represent the entire collection of Stephen Lyman.
CLICK HERE OR IMAGE TO RETURN TO THE STEPHEN LYMAN HOMEPAGE
" YOSEMITE LANDSCAPE "
Stephen Lyman


150 Limited Edition Canvas
6" x 21"
Email-price

--------------------

Stephen Lyman - Yosemite Landscape

"This painting was inspired by the scene at the top of Yosemite Falls on the north
rim of Yosemite Valley," wrote artist and explorer Stephen Lyman. "There,
one has a panoramic view of Yosemite Point, Mount Clark, Gray Peak, Red
Peak, Mount Starr King, Glacier Point, Sentinel Dome and Sentinel Rock."
If you look closely at this beautiful Greenwich Workshop SmallWorks™
Limited Edition, you can just make out three figures atop a ridge on the
left-the artist, his wife and a close friend.

Yosemite Landscape - April 2008 - Stephen Lyman

_____________________________________________
Art Country Canada
Rocky Mountain Art Gallery
729 Main Street
Canmore , Alberta
T1W 2B2
Call us toll free at 1-877-265-4555, click artistsdirectory for all artists.
Website www.artcountrycanada.com
Banff National Park - Art Gallery

Send mail to ART COUNTRY CANADA with questions or comments about this web site.
© Art Country Canada 2022. All Rights Reserved
Calgary 403-949-4141
Banff 403-678-4456


Banff National Park
Join Our Emailing List...
Receive info on new Stephen Lyman releases.
E-mail addresses are never shared.
Opt out anytime