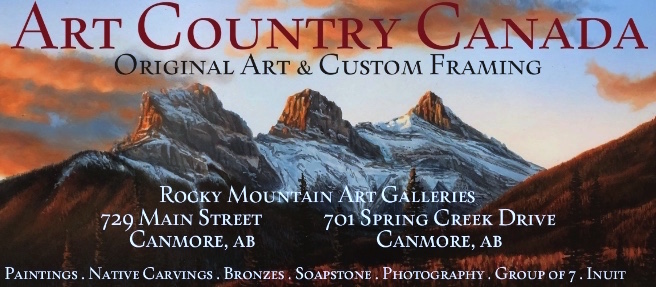 Toll Free: 1-877-265-4555 Banff 403-678-4456 Calgary 403-949-4141 [email protected]
Artist Directory--- -ALocation - ---Testimonials -----Rocky Mountain Art Festival --AAbout ACC
ROBERT BATEMAN





We represent the entire collection of Robert Bateman. Prices are in USD.


Click Here for Robert Bateman Original Paintings.
BIOGRAPHY
--------------------------------------

" INTO THE LIGHT - LION "
Robert Bateman

1250 Signed & Numbered Lithograph Print 20.375" x 32.5" $256
180 Signed & Numbered Giclee Canvas 28" x 46" Email-price


Hand Signed by Robert Bateman

Robert Bateman - Into The Light Lion -Panthera leo

" It is early morning in the Ngoro Ngoro Crater. Although this is Africa, the high elevation
brings very cold nights and misty mornings. The solitary lion is plodding his way slowly
through the dewy vegetation. There is no particularly comfortable place to lie down,
and there are no prospects for an easy hunt. A lone male is not a successful hunting
machine. Lions are communal and cooperative. Hunting involves strategy and teamwork.
Moreover, the team, or pride, is mostly made up of lionesses. Big males are more
imposing and powerful, but they are not usually as quick and collaborative. Their role
in lion society is to defend territory against rival lions and other predators such as leopards
and hyenas. This big fellow is in his prime or perhaps just past it. Maybe he has lost his
pride to a younger male. As he steps out into the sunlight of the rapidly warming morning,
he is still confident and king of all that he surveys. It is perhaps lucky that he cannot
foretell the future." - Robert Bateman



Robert Bateman - Into the Light Lion

-------------------------------------------------------------------------------------------




CLICK HERE OR IMAGE TO RETURN TO THE ROBERT BATEMAN " I " PAGE
Art Country Canada
Rocky Mountain Art Gallery
729 Main Street
Canmore , Alberta
T1W 2B2
Call us toll free at 1-877-265-4555, click artistsdirectory for all artists.
Website www.artcountrycanada.com

Banff National Park - Art Gallery

Send mail to ART COUNTRY CANADA with questions or comments about this web site.
© Art Country Canada 2022. All Rights Reserved
Calgary 403-949-4141
Banff 403-678-4456
Join Our Emailing List...
Receive info on new Robert Bateman releases.
E-mail addresses are never shared.
Opt out anytime
Robert Bateman - Into the Light Lion