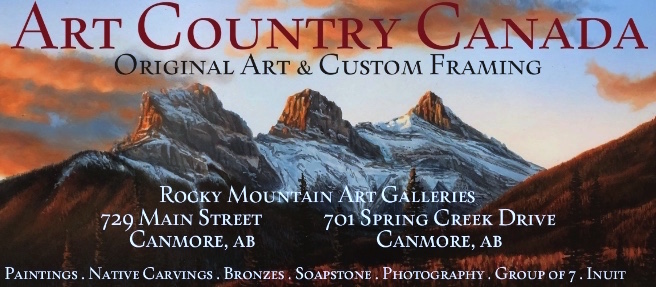 Toll Free: 1-877-265-4555 Banff 403-678-4456 Calgary 403-949-4141 [email protected]
Artist Directory--- -ALocation - ---Testimonials -----Rocky Mountain Art Festival --AAbout ACC
ROBERT BATEMAN





We represent the entire collection of Robert Bateman. Prices are in USD.


Click Here for Robert Bateman Original Paintings.
BIOGRAPHY
--------------------------------------

" HOUR OF THE EGRET "
Robert Bateman

1250 Signed & Numbered Lithograph Print
15.5" x 20.625"
$135

" After a long day, I generally take an evening walk. It was on one such stroll a few years
ago that I came across the old Venice [FL] train station, abandoned and derelict.
Its grandiose Romanesque arches are now defaced with graffiti and a superhighway roars
overhead, but I like to imagine it in its heyday in the 1920's when trains were the only
sensible way to travel long distances. Egrets regularly feed in a canal that runs nearby,
and I recalled that these birds were once as endangered as the passenger train is today.

In the nineteenth century, they were brutally hunted for their plumes, which were much
coveted for fashionable ladies' hats. Sometimes the hunters would rip the plumes out of
a living bird and leave it to a slow and agonizing death. In fact, the creation of the
Audubon Society was spurred by a group of blue-blooded Boston ladies who were
outraged by this barbaric practice. Thus the egret in my painting of the train station
faces north, toward Boston, the birthplace of one of the great forces for wildlife
conservation in North America."
Robert Bateman





Robert Bateman - Hour Of The Egret

------------------------------------------------------------------------------------




CLICK HERE OR IMAGE TO RETURN TO THE ROBERT BATEMAN " H " PAGE
Art Country Canada
Rocky Mountain Art Gallery
729 Main Street
Canmore , Alberta
T1W 2B2
Call us toll free at 1-877-265-4555, click artistsdirectory for all artists.
Website www.artcountrycanada.com
Banff National Park - Art Gallery

Send mail to ART COUNTRY CANADA with questions or comments about this web site.
© Art Country Canada 2022. All Rights Reserved
Calgary 403-949-4141
Banff 403-678-4456
Join Our Emailing List...
Receive info on new Robert Bateman releases.
E-mail addresses are never shared.
Opt out anytime
Robert Bateman - Hour Of The Egret