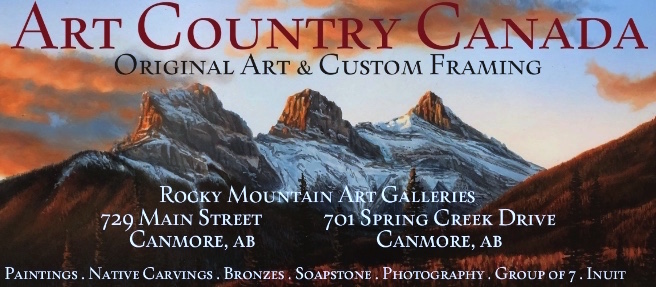 Toll Free: 1-877-265-4555 Banff 403-678-4456 Calgary 403-949-4141 [email protected]
Artist Directory - -- Location --- Testimonials --- Rocky Mountain Art Festival -- About ACC
ROBERT BATEMAN





We represent the entire collection of Robert Bateman. Prices are in USD.


Click Here for Robert Bateman Original Paintings.
BIOGRAPHY
--------------------------------------

" CENTENNIAL FARM "
Robert Bateman

950 Signed & Numbered Lithograph Print
19.625" x 26"
Email-price


Hand Signed by Robert Bateman




Robert Bateman - Centennial Farm

"Centennial farm is no more. It has been replaced with suburban developments, a phenomenon
happening in large parts of North America. In earlier times, our important cities were usually
built in areas of good farmland. These cities have, of course, grown, and in the last few decades
we have been covering up thousands of acres of some of our best farmlands with cement. We
are increasing this rate of development all the time.

The year 1967 was centennial year in Canada. As a personal celebration, I did a series of
paintings based on those things in my home county of Halton in Ontario which had been there
for at least 100 years. Some of these subjects were works of nature but many were the works
of man - old barns, farmhouses, fences and so on. Although these things lasted for 100 years
or more, every single one of them has been destroyed within the last two decades - they
were all gone by 1987.

I think that it is a pity that we in North America are so cavalier about our natural and man
-made heritage. In Europe there has been for many years a serious effort to preserve the
family farm and to preserve man-made works of previous generations. Such a commitment
to preservation requires us to pay attention and to pay for it. The Europeans consider it a
worthy cost. We North Americans apparently don't, and so our heritage disappears, very
often through carelessness and more often through greed.

I enjoy painting man-made subjects from earlier eras because they have character and
individuality. It is evident that they have been worked on by the human hand and by
the forces of nature. This can no longer be said of our machine-made, packaged world
which is increasingly enveloping us."
Robert Bateman

Centennial Farm - Robert Bateman

----------------------------------------------------------------------------------




CLICK HERE OR IMAGE TO RETURN TO THE ROBERT BATEMAN " C " PAGE
Art Country Canada
Rocky Mountain Art Gallery
729 Main Street
Canmore , Alberta
T1W 2B2
Call us toll free at 1-877-265-4555, click artistsdirectory for all artists.
Website www.artcountrycanada.com
Banff National Park - Art Gallery

Send mail to ART COUNTRY CANADA with questions or comments about this web site.
© Art Country Canada 2021. All Rights Reserved
Calgary 403-949-4141
Banff 403-678-4456
Join Our Emailing List...
Receive info on new Robert Bateman releases.
E-mail addresses are never shared.
Opt out anytime
" CENTENNIAL FARM "
Robert Bateman

950 s/n Limited Edition Print
19.625" x 26"