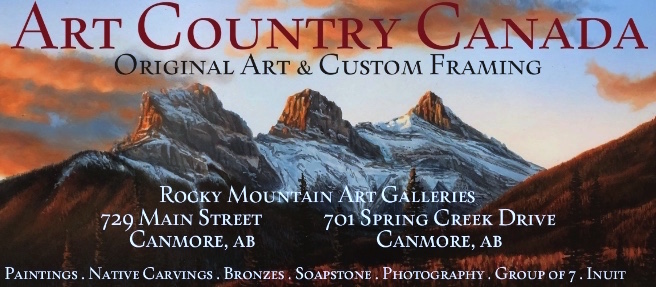 Toll Free: 1-877-265-4555 Banff 403-678-4456 Calgary 403-949-4141 [email protected]
Artist Directory - -- Location --- Testimonials --- Rocky Mountain Art Festival -- About ACC
ROBERT BATEMAN





We represent the entire collection of Robert Bateman. Prices are in USD.


Click Here for Robert Bateman Original Paintings.
BIOGRAPHY
--------------------------------------

" CHEETAH SIESTA "
Robert Bateman

500 Signed & Numbered Lithograph Print 27.5 x 34.25 Email Price
180 Signed & Numbered Giclee Canvas 30" x 40" $895
99 Signed & Numbered Giclee Canvas 36" x 48" $1345

Hand Signed by Robert Bateman



Robert Bateman - Cheetah Siesta


"In the big-game country of Africa I am always aware of the huge, overpowering,
blue sky, especially at places like the Amboseli plain in southern Kenya, shown
here in Cheetah Siesta. I wanted to feel the presence of the sky in this picture,
but I had to be persuaded by my wife, Birgit, that I could put the horizon as low
as it is and still have room for the cheetah and the plain. I also had to resist
the temptation to let more tall grasses stretch across the horizon, or to introduce
a cruising vulture in the distant sky. By leaving it empty, the sky becomes as
strong a force in the picture as the cheetah itself."
Robert Bateman

Cheetah Siesta - Robert Bateman

----------------------------------------------------------------------------------




CLICK HERE OR IMAGE TO RETURN TO THE ROBERT BATEMAN " C " PAGE
Art Country Canada
Rocky Mountain Art Gallery
729 Main Street
Canmore , Alberta
T1W 2B2
Call us toll free at 1-877-265-4555, click artistsdirectory for all artists.
Website www.artcountrycanada.com
Banff National Park - Art Gallery

Send mail to ART COUNTRY CANADA with questions or comments about this web site.
© Art Country Canada 2021. All Rights Reserved
Calgary 403-949-4141
Banff 403-678-4456
Join Our Emailing List...
Receive info on new Robert Bateman releases.
E-mail addresses are never shared.
Opt out anytime
Cheetah Siesta - Robert Bateman