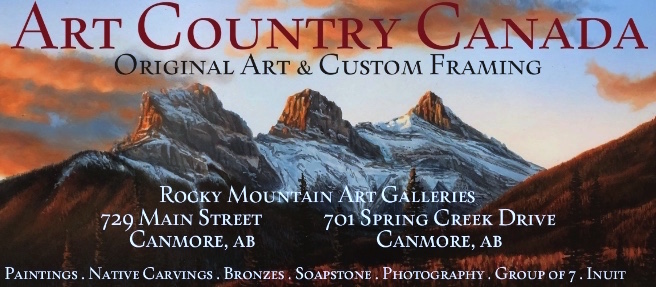 Toll Free: 1-877-265-4555 Banff 403-678-4456 Calgary 403-949-4141 [email protected]
Artist Directory - -- Location --- Testimonials --- Rocky Mountain Art Festival -- About ACC
ROBERT BATEMAN





We represent the entire collection of Robert Bateman. Prices are in USD.


Click Here for Robert Bateman Original Paintings.
BIOGRAPHY
------------------------------------

" CHEETAH PROFILE "
Robert Bateman

950 Signed & Numbered Lithograph Print
20" x 30.5"
Email-price

Hand Signed by Robert Bateman



Robert Bateman - Cheetah Profile

" The cheetah is an animal of the wide-open plains. That is where his prey,
the antelope, lives, and that is where he can see vast distances. Although he
has no serious enemies, he likes to watch the herds for vulnerable animals
and to generally keep in touch with his surroundings."
Robert Bateman





CLICK HERE OR IMAGE TO RETURN TO THE ROBERT BATEMAN " C " PAGE
Art Country Canada
Rocky Mountain Art Gallery
729 Main Street
Canmore , Alberta
T1W 2B2
Call us toll free at 1-877-265-4555, click artistsdirectory for all artists.
Website www.artcountrycanada.com
Banff National Park - Art Gallery

Send mail to ART COUNTRY CANADA with questions or comments about this web site.
© Art Country Canada 2021. All Rights Reserved
Calgary 403-949-4141
Banff 403-678-4456
Join Our Emailing List...
Receive info on new Robert Bateman releases.
E-mail addresses are never shared.
Opt out anytime
" CHEETAH PROFILE "
Robert Bateman

950 s/n Limited Edition Print
20" x 30.5"